I am excited to share SiRui and Jesse's Gem Theatre wedding from September 2012. I met SiRui a few years ago through a mutual friend and remember when she asked about the best spots in Detroit for engagement photos. It's a good thing when folks living outside the city ask questions out of a genuine desire for answers and local knowledge. Check out the lovely images by Special Moments below.
…And how much do you love SiRui's red gown??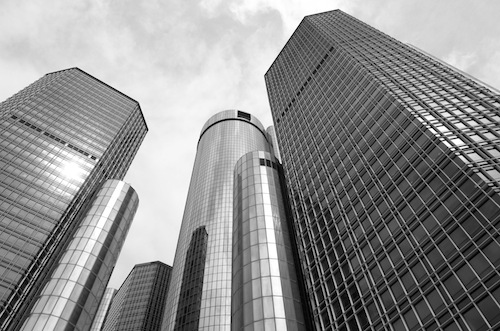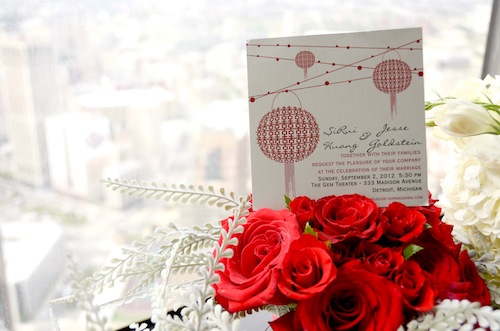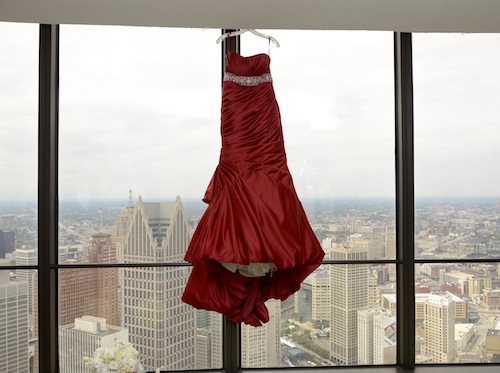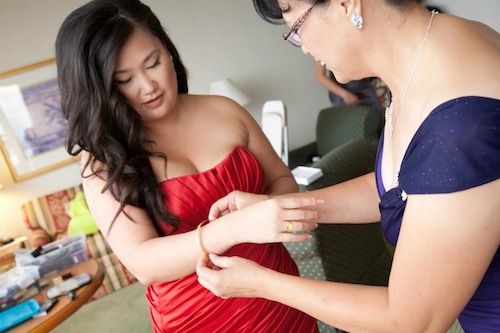 Tell me about your love for Detroit.
We really enjoy the times we've spent in Detroit. It's a fun and friendly city with a tragic beauty about it.  It's rich in history and potential.  Jesse and I picked the Gem Theatre in Detroit because we wanted somewhere memorable for our wedding, not just some generic banquet hall.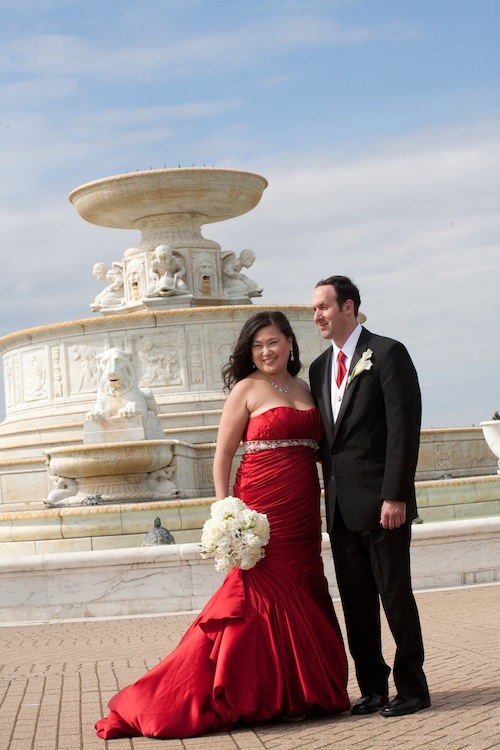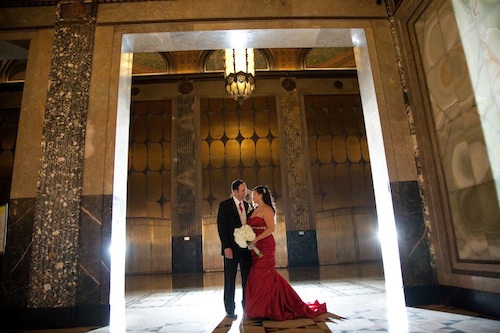 Venue: The Gem Theatre
Photographer: Special Moments 
Gown: Designed by Moonlight Bridal, purchased at B-Ella Bridal
Jewelry: Reaver Diamond Company
Flowers: Bill Hamilton Designs (LGBT-owned)
Cake: Mid East Bakery 
Music/Video: Mike Staff Productions 
Makeup & Hair: Imagine Three
Wedding coordinator: Luna Soiree 
Officiant: Lindsey Anderson (Detroit)
Guest accomodations: Marriott in Renaissance Center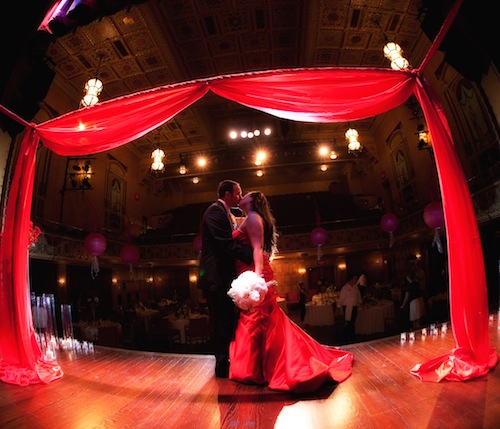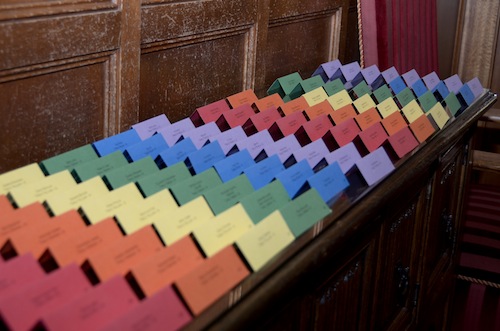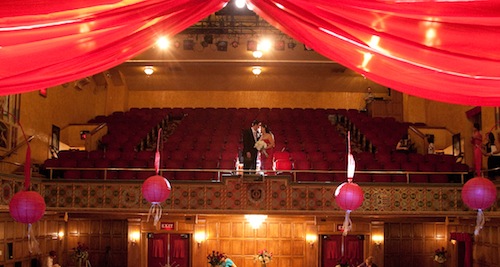 How did you incorporate Detroit into your wedding? What socially or environmentally conscious choices did you make during the wedding planning process?
Our theme for the guest welcome bags in the hotel was "Favorite things from Michigan." We included Better Made potato chips, tortilla chips from the Ann Arbor Tortilla Factory, Faygo, chocolate-covered cherries from Cherry Republic and caramel corn from Kilwins. Even the welcome card was from the printer Gwen Frostic.
We are big supporters of marriage equality.  Our guests name cards were done in different colors and arranged like a rainbow.  Many of our friend identify themselves as "bears" we had custom-made bear cake toppers.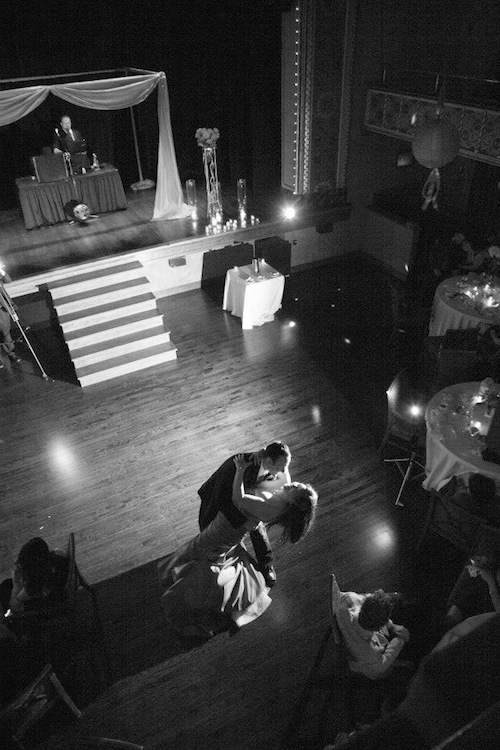 What was your favorite moment of the wedding?
My favorite moment of the wedding was walking down the aisle. My Dad was incredibly supportive. It really meant a lot to me! Also when we were introduced as newlyweds at the reception.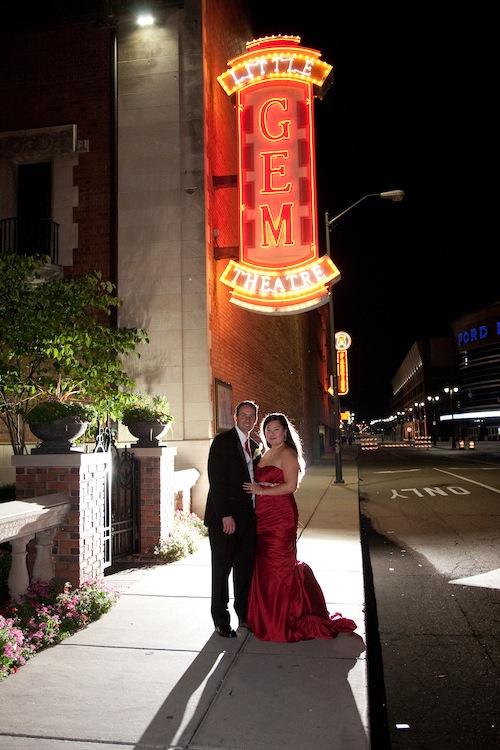 What words of advice do you have for those planning their own Detroit weddings?
Definitely go visit the places that you may be interested in for your wedding. While you're there find somewhere that's not wedding related to explore. It keeps you sane by creating a date like moment with you and your future spouse. Also there are lots of amazing things happening in Detroit that if you don't live in the city you get a chance to be a part of.