"Detroit is home."
That is what Michelle and Monique Lin-Luse had to say about their love for Detroit! Although they now live on the East Coast, they come back to Detroit for the holidays and continue to call Detroit home. In fact, they plan to move back to Detroit in a few years! I met Michelle and Monique when they were juniors at the University of Michigan and I was a freshman. Michelle and Monique were more seasoned student activists from whom I was grateful to be able to learn!
On September 18, 2012, Michelle and Monique were married at the Belle Isle Casino. Take a look at these lovely photographs by Wendy Martin Photography!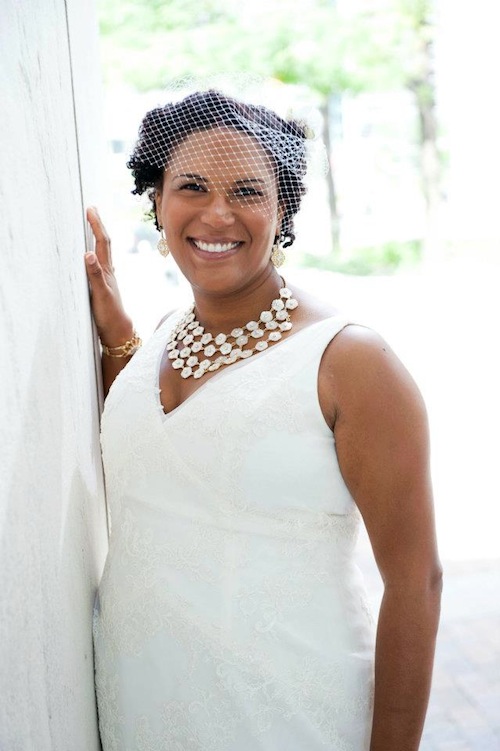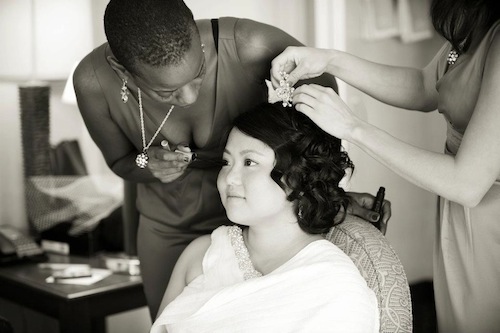 How did you incorporate Detroit into your wedding? What socially or environmentally conscious choices did you make during the wedding planning process?
We utilized mostly local vendors, prioritizing Detroit, then the state of Michigan. The only things we brought from outside of Michigan were the vodka (Pennsylvania-based distillery which was a reference to where we were living at the time) and the champagne.
We purchased local flowers that were in season.
DJ was a local who played Motown. He also helped lead a line dance routine!
We purchased local brands like Faygo, McClure's, Better Made Chips for welcome packs.
We specifically asked caterer to not serve bottled water. Read "5 reasons not to drink bottled water."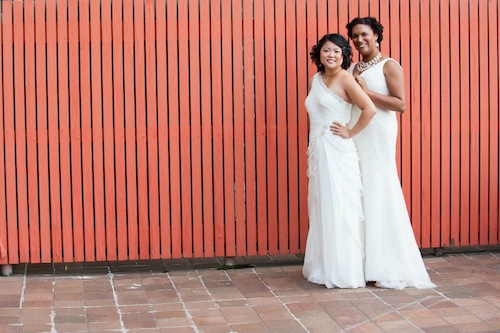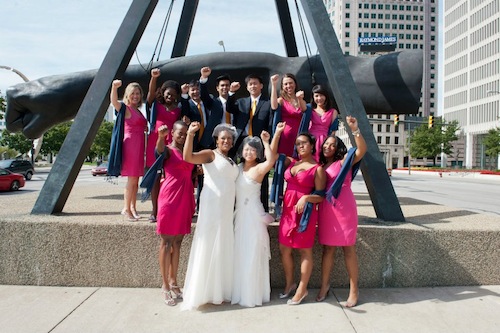 Venue: Belle Isle Casino
Photographer: Wendy Martin Photography
Caterer: Brown Bag Catering
Cake: Mrs. Maddox
Cupcakes: Just Baked – Faygo flavored cupcakes
Floral/Décor: Goodness Gracious, Inc.
Music/DJ: Miguel Mickey
Lion Dancers: Derek & Ying Gee
Favors: Custom m&m favor bags
Photobooth: Rock the Booth
Video: Wedit.com
Make-up: Mary Pryor
Hair: Self (Monique); Jenny Lee (Michelle)
Wedding Planner: Two-Foot Creative
Violinists: Judith Teasdle and Beth Kirton
Graphic Designer: Jee Chang
Officiants: Rev. Dominique Atchinson and Rev. Nora Shumake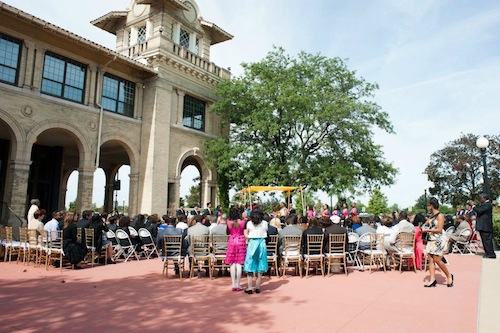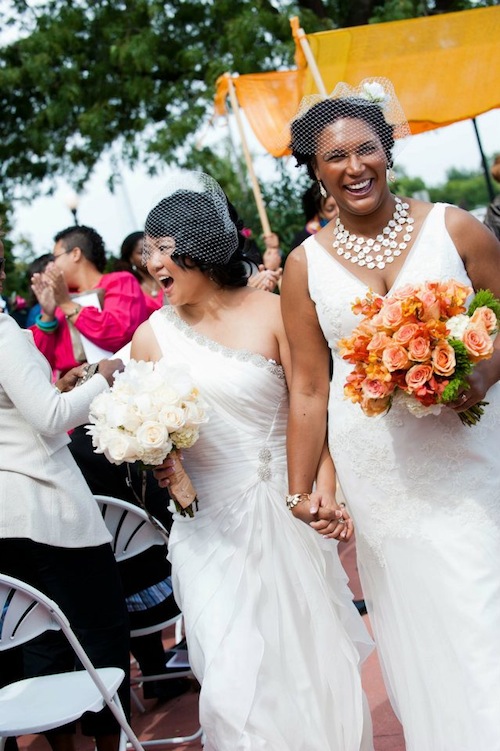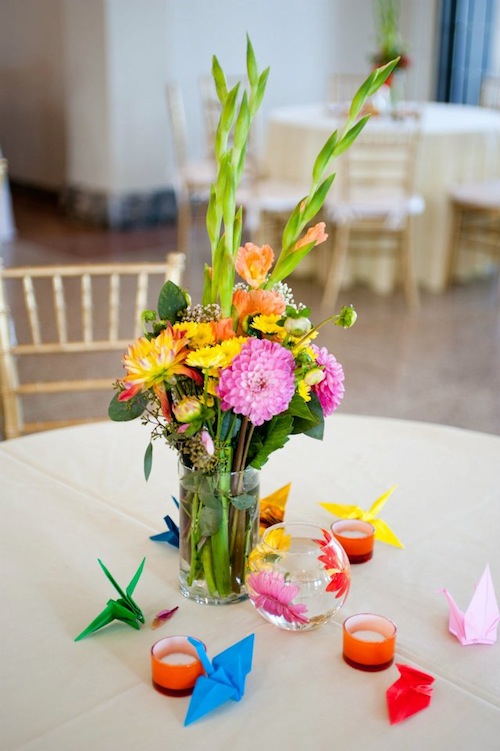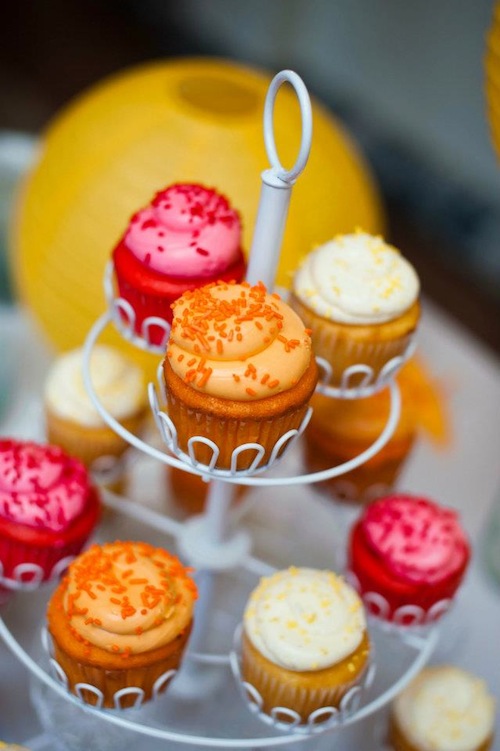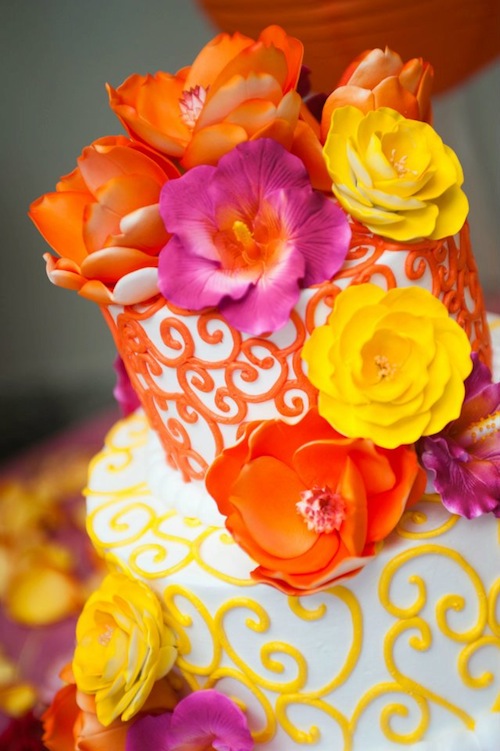 What was your favorite moment of the wedding?
Our favorite moment was in between the "reveal photos" and arriving at the ceremony location. It was the moment when our wedding party joined us in downtown Detroit to take photos before the wedding. We felt safe; we were with our family. We were super excited about everything that was going to happen and it was the moment we could (had to) relinquish all control. We were able to enjoy, truly enjoy, the day. Everything was going to be okay!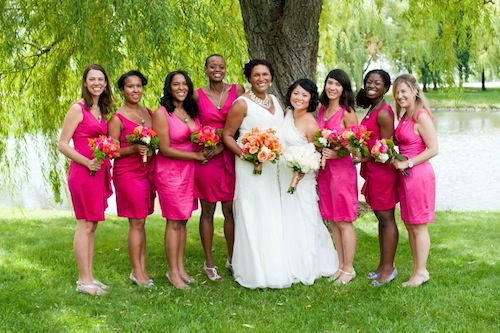 What words of advice do you have for those planning their own Detroit weddings?
Anyone who has decided to have their wedding in Detroit knows that the city is more than meets the eye. There are so many locations for wedding venues or receptions that are historic, beautiful, and one-of-a-kind. To plan a wedding in the city, you have to tap into the network of amazing network of small business owners, event planners, musicians, caterers, etc. Take advantage of the impressive creative 'brain trust' that is available to you. If you are having out-of-town guests who are unfamiliar with the area, remember that the D is different from other cities. Don't forget to help them take advantage of all there is to offer (and the things we may take for granted) in the city we all love.