I was so excited when Meg Pouncy contacted me about her wine business! One of the best things about blogging is that I've connected with amazing women who have started their own businesses. Meg owns Vino Dream, a wine pairing and event company in Detroit!
How did you get started as a sommelier and what is the story behind Vino Dream?
I was working in San Francisco as a designer and ended up working on design for a wine bar! That piqued my interest and I started learning about wine. I got a job in Pennsylvania, the fifth largest wine producer in the country at the time, and I started going to wine classes. Friends started calling me when they were having friends over, asking for advice about what wine should be paired with the meal they were about to prepare. More and more friends were calling for advice. Eventually I moved home to Detroit for family reasons and decided to start a business! While planning, I flew around the country to get to know the wine industry. I tried 320 wines! And interviewed people everywhere I went. I started Vino Dream using this new knowledge and experience.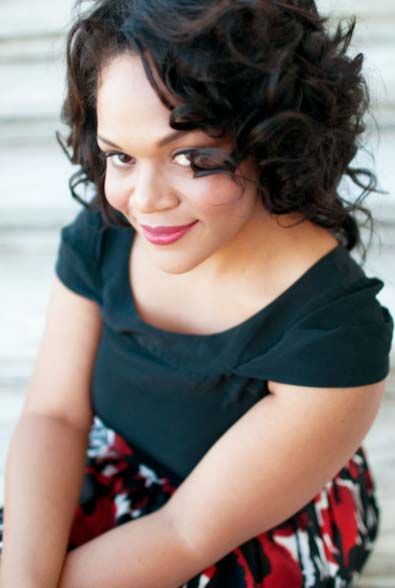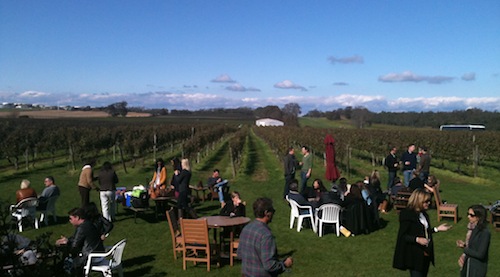 Tell me about your love for Detroit – why start your business in Detroit? What do you love about this city?
There is no other place I could imagine living at this point. I've lived on the East Coast and I've lived on the West Coast. Detroit is closest to my heart. There are amazing opportunities here! This is a chance of a lifetime to participate in the rebuilding and entrepreneurial energy that is captivating the city right now. There's no better place to start a business; the support network is great. People embrace each other – literally. That doesn't always happen in other cities.
Any tips for discovering unique Michigan or local wines to serve at a Detroit wedding?
Consider the whole experience! Many people think only about the champagne toast and then cake. Don't serve a dry fruity wine right before a sweet frosted cake. Try a Michigan dessert wine or Canadian ice wine. Try something that will complement the cake. Think about serving different types of wine throughout the meal. Start with an appertis before the meal, and then serve another wine with the meal, followed by a dessert wine. Always look for balance when planning your wedding meal.
Let's say I'm planning a summer backyard BBQ wedding. How should I go about selecting wine for my wedding?
Wine started out as a drink of the people, not something reserved for the rich or special occasions. Wine is for everyone. There are wines perfect for a backyard wedding! If you are grilling, there are wonderful wines that pair well with smoked meat or BBQ flavors. A Chiraz would be terrific with a grilled or seared steak. Remember to serve the wine at the right temperature. When Vino Dream caters weddings, we keep the bottles on ice until it's close to serving time. We bring a thermometer to make sure the wine is the right temperature. If you are getting married outside and you're having an informal reception, let your food and drinks speak to that relaxed feel!
What sorts of wine tastings and private events does Vino Dream put together?
For our pairing service, we would talk about your wedding menu and make pairing recommendations. For wedding venues that allow outside wine, Vino Dream is happy to source and serve the wine. I also do wine etiquette and Sommelier in a Day classes. I recommend those classes to individuals who are getting married and want well-rounded information about wine. You'll leave feeling more comfortable about wine — and know how to hold the wine glass the right way, why and when to twirl, etc. I also hold Wines of Spain and Wines of Italy trainings. Finally, I do wine tasting events – for networking events or private parties.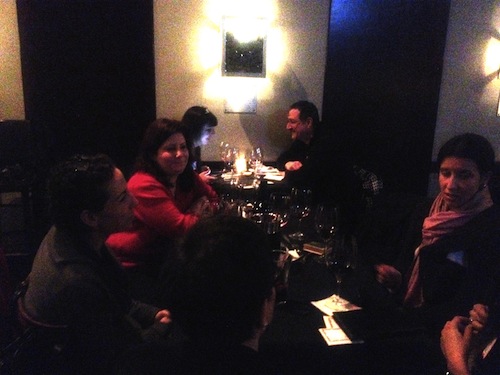 I'm curious about the environmental impact of wine. Is there a way a bride or groom can be environmentally conscious in their wine selection process?
The wine industry is moving away from corked bottles to screw cap wines. Cork comes from trees and screw caps don't exhaust the earth's resources in that way. Gone are the days where wine with screw caps are only "cheapwines." Now boxed wines are trending — boxes are easier to recycle than glass and are more efficient. You'll also see some wines in tetrapaks. One of my favorite wines comes in a tetrapak! Another big push is toward organic wines. The extra bonus is that people who are allergic to the sulphites in many wines are able to drink organic wines.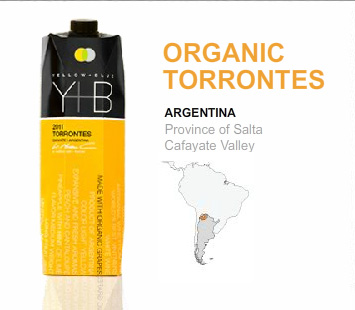 Readers: What wine(s) are you planning to serve at your wedding or upcoming event?