Real wedding posts are the big favorite at LoveintheD, and we're excited to share details about Philip and Clare Baker's 2009 wedding at the Detroit Athletic Club. Read on for LoveintheD co-blogger Shannon's interview with Clare Baker, the bride!
If you were married in Detroit, please send us an e-mail and you could be featured on LoveintheD!
Why did you decide to get married in Detroit?
I grew up in this area and I feel a special attachment to Detroit. My dad has been a member of the Detroit Athletic Club since I was a child. We went there all the time for different activities and events. The DAC was a great value for us, because we were able to have our ceremony and reception in the same place. They took care of all the catering and table arrangements for us, and our guests stayed at the DAC hotel.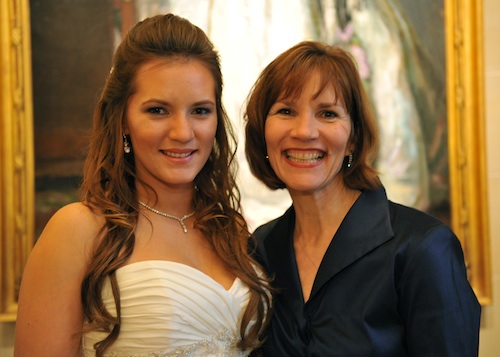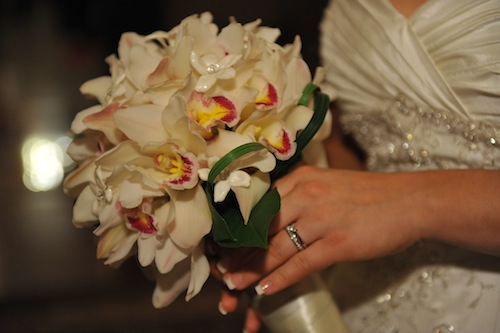 Tell us about the DAC as a wedding venue.
We loved the atmosphere of the DAC; it's very classy. We had our wedding on the second floor and used all three rooms. We had our ceremony in one room, cake cutting and hors d'oeuvres in the second room, and dancing and dinner in the third. Plus, their wedding coordinator made planning so much easier.
How did you and Philip meet?
Philip is from the United Kingdom and we met while I was studying abroad. We had a long distance relationship for many years, and in 2009 he moved to the United States on a wedding visa. We had three months to plan our entire wedding!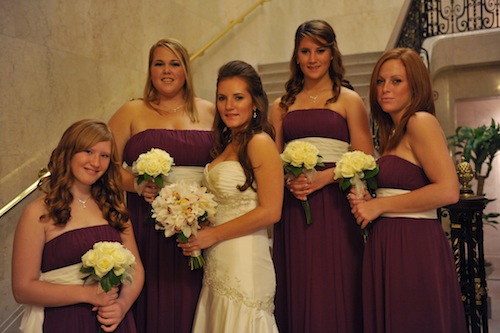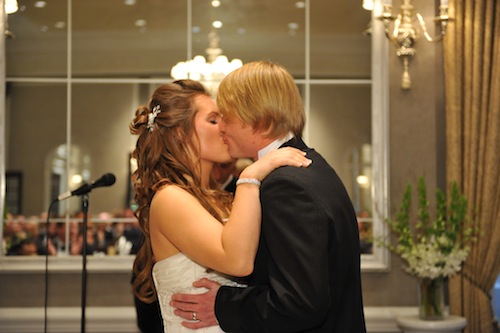 Are there any other unique details you can share?
My sister-in-law's father passed away from cancer, so instead of purchasing gifts or trinkets for each guest, we made a charitable donation to the American Cancer Society.
Do you have any advice for others who are planning their Detroit wedding?
Explore the many different venues Detroit has to offer and find out what fits your personality. And, use your personal contacts to keep your costs down. We had friends and acquaintances that helped us with music and photography.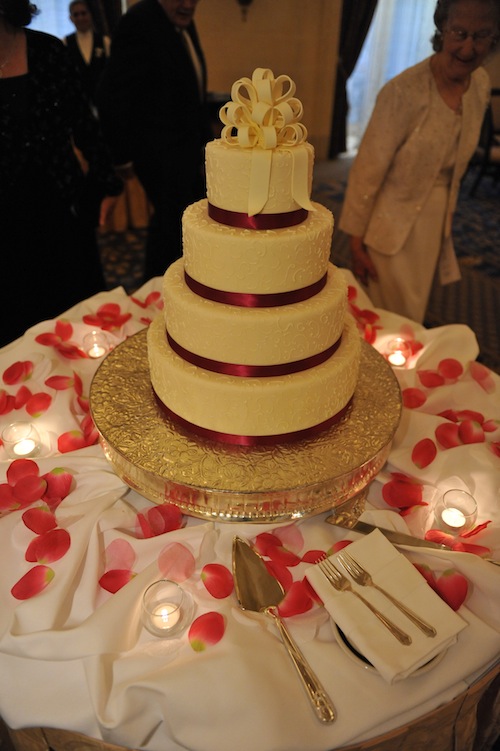 The Details:
Venue: The Detroit Athletic Club
Photographer: Ryan Koehler
Dress: The Wedding Shoppe
Catering: The Detroit Athletic Club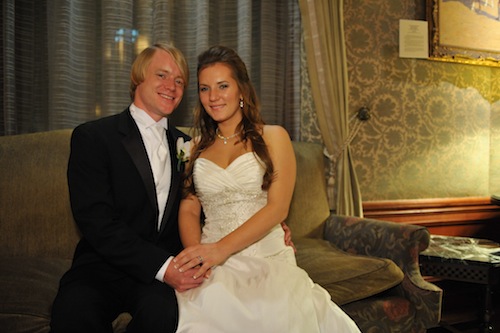 Readers: Have you considered making a contribution to a cause in lieu of wedding favors?