Last Wednesday, my husband and I got to go to a preview "soft launch" of the new West Elm store in Birmingham, MI. Okay, okay. Yes, this blog is Detroit-centered. But Sean really loves West Elm. And this blog post includes Detroit and socially-conscious items that we learned about at the preview. Read onward…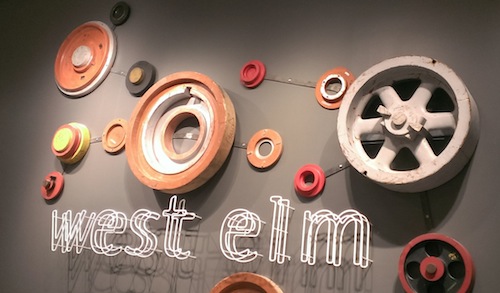 If you are trying to figure out where you want to have your wedding registries, add West Elm to your list to check out. Whether you and your soon-to-be-spouse are looking for glassware, bedding, locally crafted goods, curtains… you've got a lot of quality items to choose from.
The store has a "West Elm Local" section with goods that are, well, local! Right now Detroit-based Jodi Lynn's Emporium of Doodles has some great artwork available at the store.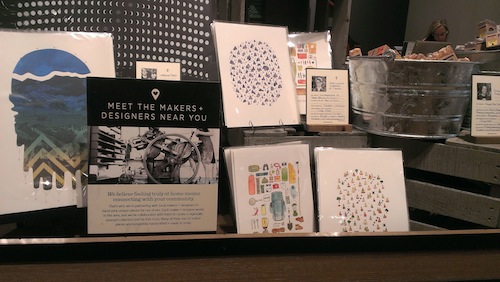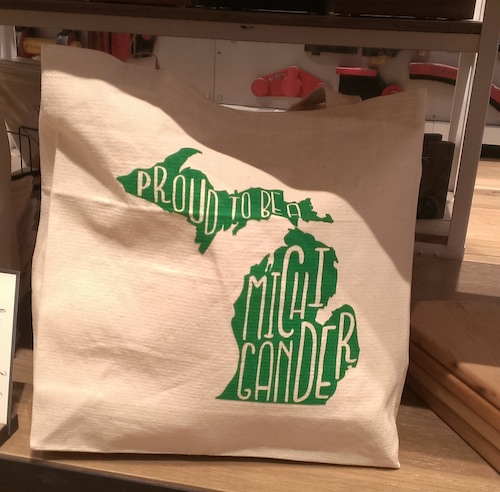 We also discovered that West Elm has a partnership with FEED, "a social business dedicated to ending world hunger through the sale of products that have a measurable donation attached to them." So far FEED has provided almost 84 million meals. Purchasing the mug pictured below leads to FEED providing four meals.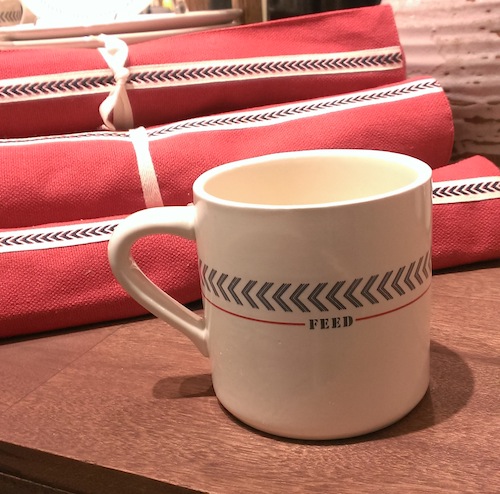 From bedding made from materials produced at the country's oldest woolen mill to entirely handcrafted rugs, you get the sense from wandering around the store that items are selected for quality and with care. Also, there is an in-store stylist that can help you figure out your interior decor plan. You can bring in your floor plans and get to work!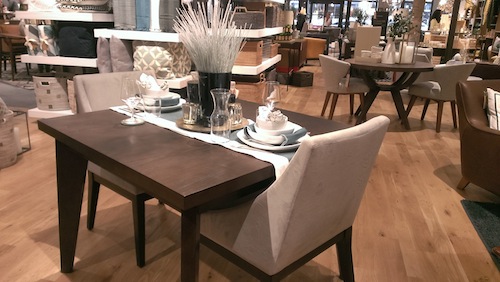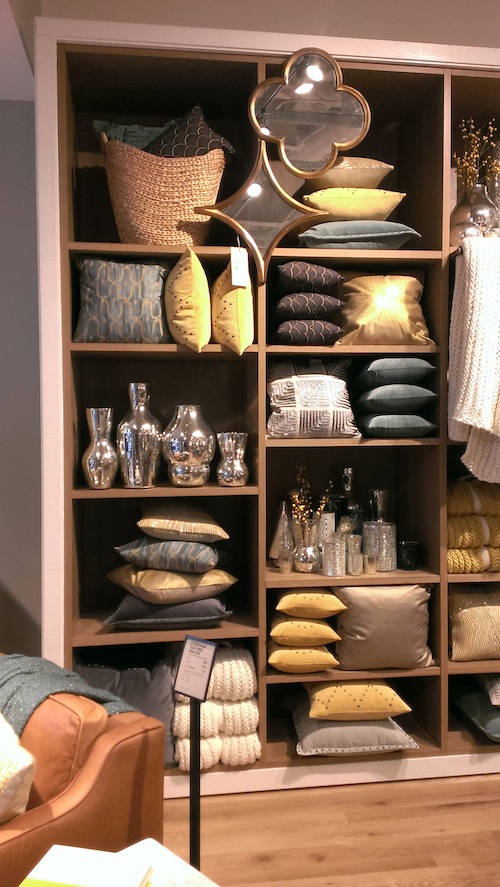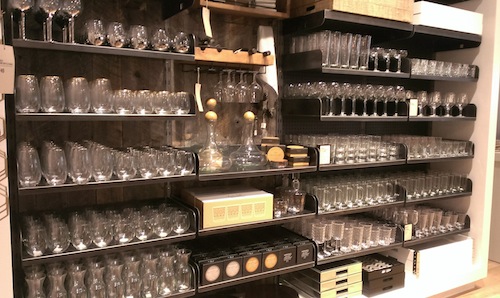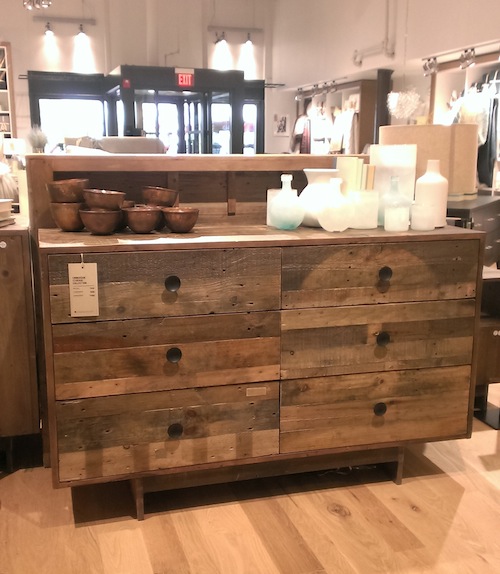 If you're interested in setting up a wedding registry, visit the store at 215 W. Maple Rd in Birmingham or click here.