By: Shannon Mackie
Today's post comes from fellow blogger Shannon Mackie! Check out her blog, One Inch of Grace.
Once a couple is engaged, generally the first big question is: "Where should we get married?" The venue decision is a big one because it impacts the budget and sets the setting (literally) for all of the other important decisions that come with wedding planning.
Shannon recently interviewed the staff of the Museum of Contemporary Art Detroit, located on Woodward Avenue in Detroit. Did you know that they host weddings? If you didn't before, now you know! Check out what they had to say:
For those who might not know, tell us about MOCAD.
The Museum of Contemporary Art Detroit (MOCAD) is a non-collecting institution based on the Kunsthalle model popular in Europe. This allows us to work with art and artists from the last 30 years without being constrained to an aging collection. With this flexibility we can address and engage many current ideas and issues in almost real time.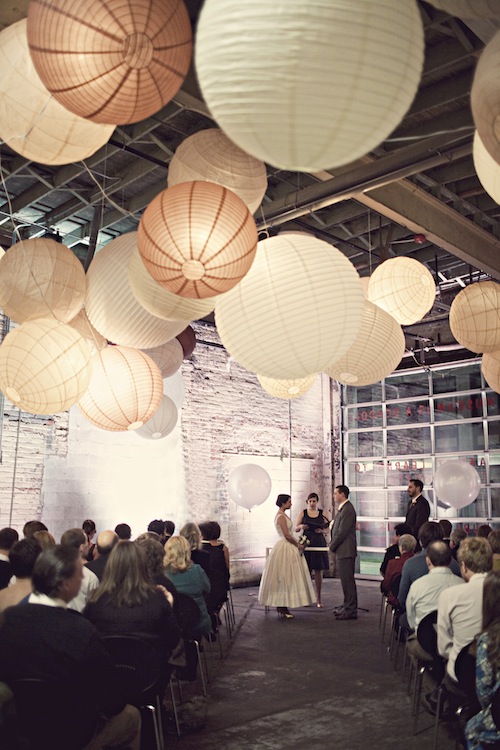 Why is MOCAD a good wedding venue for those who love Detroit and want to support the city?
MOCAD has an interest in the holistic and long-term success of our community and works hard to engage at all levels. The ideas presented by the museum in our exhibitions and programs help to leverage shifts in thought that in turn act as catalysts for the actions needed to bring change to the city.
What options does MOCAD offer for weddings?
Depending on availability, the museum can offer 5,500 to 22,000 square feet of total space. The typical rental space (open almost the entire year) can hold about 140 people seated with room for a dance floor and food service.
How many weddings has MOCAD hosted? Are there any ceremonies that were particularly unique/memorable?
MOCAD has hosted many weddings. In 2013, we did around 10 weddings. A unique/memorable wedding that we had took place this past October at the Mike Kelley Mobile Homestead. The couple had their ceremony performed in front of the garage of the mobile homestead. It was officiated by artist Carey Loren from Destroy All Monsters and who was a good friend of Mike Kelley. The ceremony was open to the public and had a great turn out. The reception was held in the café of the Museum.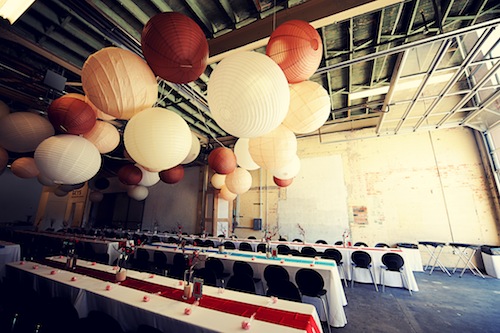 What makes MOCAD a unique venue for weddings?
MOCAD is a unique venue for weddings because we offer an alternative to the traditional wedding venues. Our walls allow for a blank slate for decorations and simplicity.
Can MOCAD accommodate/recommend local and sustainable vendors?
MOCAD has a list of preferred vendors for catering and rentals. These preferred vendors must be used unless there is a special exception that the preferred vendor cannot meet, such as dietary needs or specialty menus. Cakes can come from where the wedding party desires.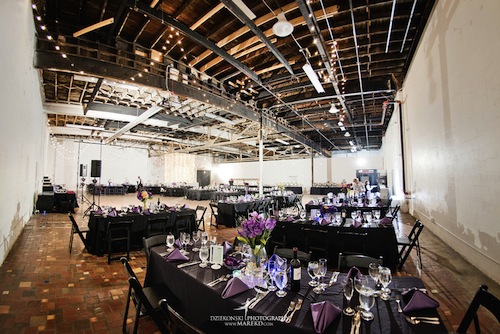 Source: Dziekonski Photography
What steps can someone take if they're interested in holding a wedding at MOCAD?
If someone is interested in having their wedding at MOCAD it is best to contact the Facility Rental Coordinator by either calling MOCAD or emailing rentals@mocadetroit.org. Our website, MOCADetroit.org has a rental inquiry form that people are able to fill out and submit to us as well. We can give them all of the rental information they are seeking, as well as schedule a walk-through of the Museum.