LoveintheD co-blogger Shannon made this great blog post possible!
We love real wedding posts as much as our readers – and we know you'll enjoy reading about Michael and Barbara's 2010 wedding at Fort Street Presbyterian Church. If you were married in Detroit, please send us an e-mail and you could be featured on LoveintheD!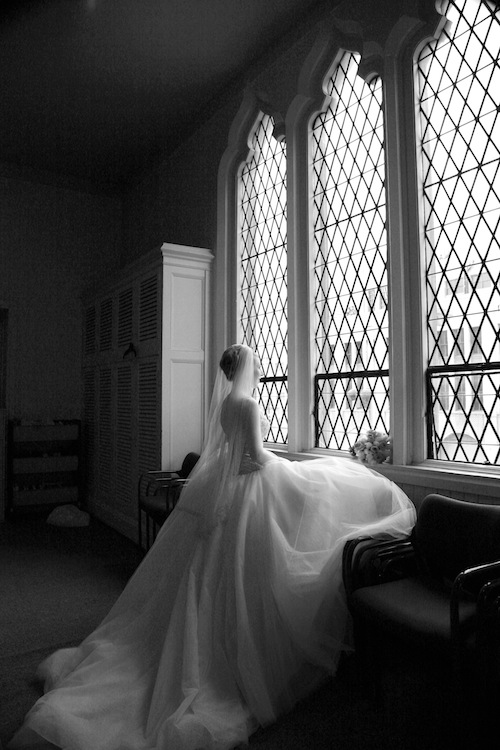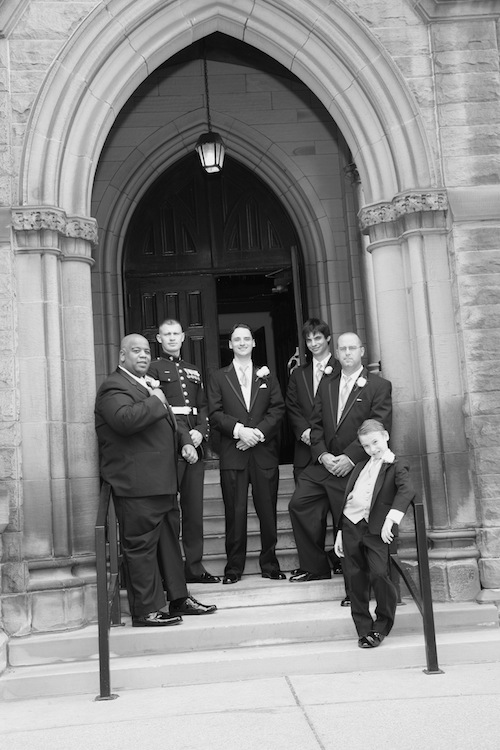 Why did you decide to get married in Detroit?
Michael and I had our first date in Detroit – we went to a Tigers game and Hockeytown Café. So we wanted to incorporate Detroit into our wedding. We both enjoy spending time there. Detroit has so much history and I'm passionate about its future.
Tell us about Fort Street Presbyterian Church.
It's one of the oldest churches in Detroit. The interior is beautiful with dark walnut and stained glass windows. We worked with their wedding coordinator, which made the whole process easier. There's a parking lot across the street so our guests didn't have to worry about parking. The only downside was that there was no air conditioning.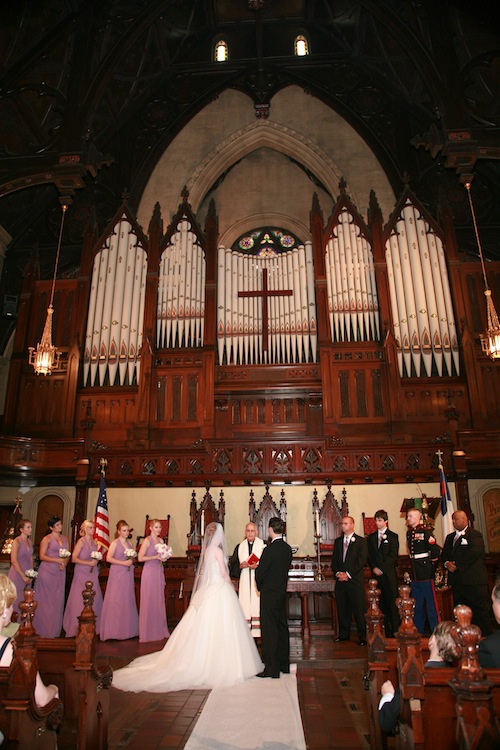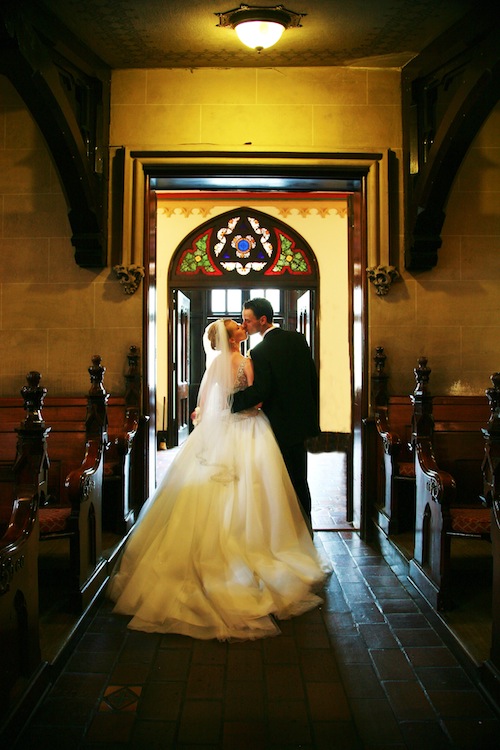 Can you describe your wedding?
We didn't decorate very much in the church – it's so beautiful that we didn't want to distract from the existing décor. The music was performed by the church organist. One of my favorite memories is that my niece – she was three at the time – was our flower girl and she got confused about when to walk down the aisle. We all got out of sync with the music, but it was cute and funny. Another problem we had was that some of the roads were blocked on the morning of our wedding. A film was being shot in the area, but thankfully, everything was clear by the time our guests arrived.
The Details:
Venue: Fort Street Presbyterian Church
Florist: Gerald's Florist, Madison Heights
Dress: Maria's Bridal
Bridesmaid Dresses: David's Bridal
Rehearsal Dinner: Angelina Bistro, Detroit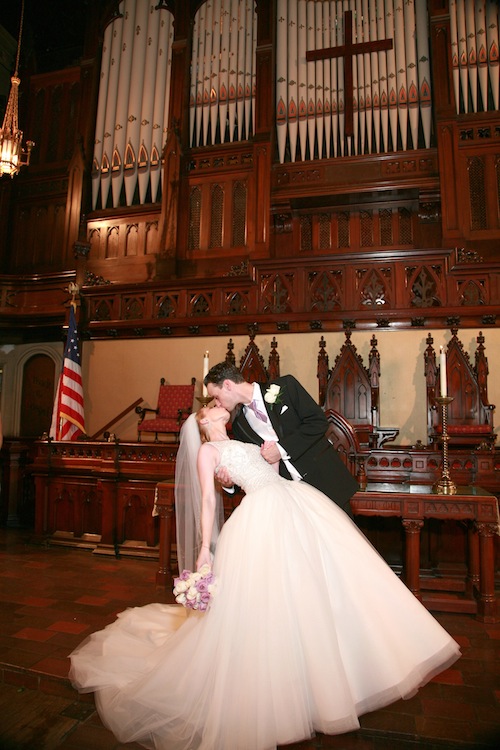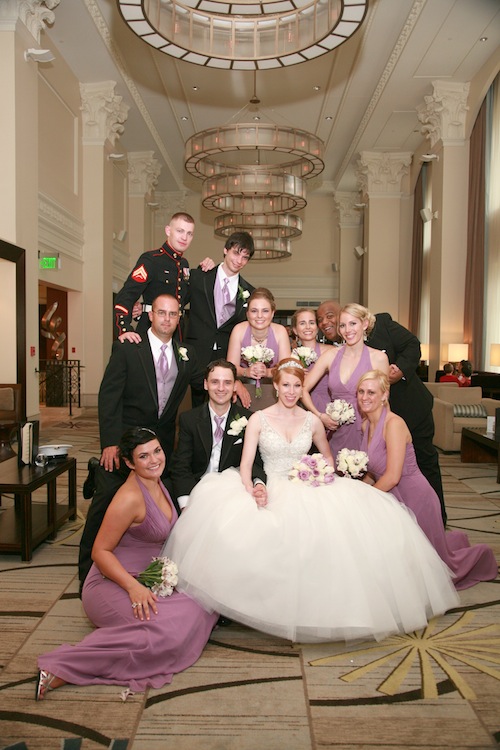 How did you and Michael meet?
Michael is actually the brother of one of my longtime friends. He's a little bit older, so I had never met him until after I graduated college. When we saw each other, there were sparks!
Do you have any advice for others who are planning their Detroit wedding?
Have fun and take advantage of all the cool places to take photos. And, if you're planning a summer wedding, be sure you have air conditioning!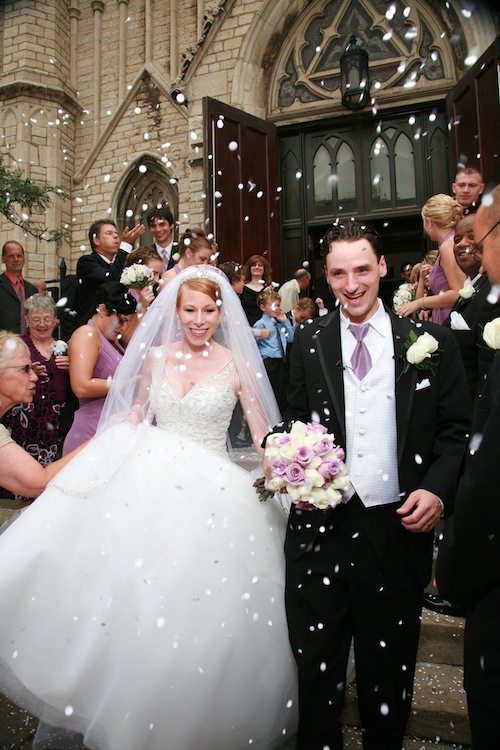 Readers: What other historic Detroit churches would you recommend as wedding venues?