Lynn Jovick is the Designer and Owner of Clever Bumblebee Creations. She is also on the board of directors for the Scarab Club, which was Mahima and Shane's wedding venue in Detroit! I was thrilled to connect with Lynn through Mahima and Shane.
Lynn has a wealth of knowledge and experience planning weddings in Detroit, and we sat down to chat about weddings in Detroit! I love hearing people express how they became passionate about their "work." It was amazing to see Lynn's face light up when talking about the details of wedding design as we excitedly shared our love for all things wedding-related over coffee! I am also grateful for her ideas and advice for LoveintheD.
Check out the interview and photos (all taken by Lynn, except the first one, which was taken by a wedding guest)!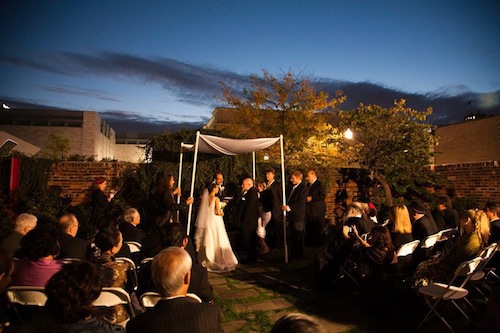 What inspired you to get into the wedding/event business and how long have you been doing it?
I've been fully involved in the wedding planning and production industry for the past seven years. Being an interior designer in the years prior, clients would always ask me for my opinion on event and party design. Then I decided to take a floral design class and I was hooked! I loved working with the color and texture of flowers and it all came very naturally to me. My customer service background only complemented that talent if you can say that. And I love, love, love to see the outcome and final project unveiling, if you will. It's like a work of art to me.
What is your favorite thing about wedding planning?
My favorite part of the wedding planning process is first, the consultation – brainstorming with the client about their special event, and coming up with a plan. And second, seeing it all come together and the look on the brides face when she sees her bouquet!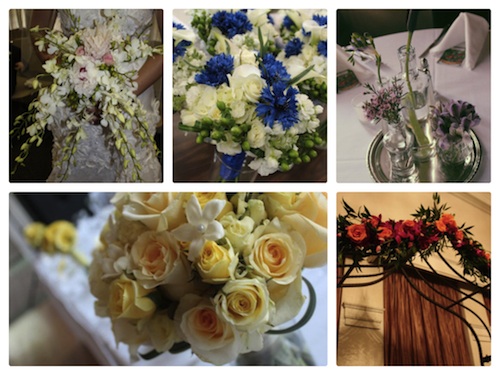 What is your biggest lesson learned about wedding planning?
I am not sure if this is a lesson, but something I feel strongly about. A budget is a budget, and any budget can be achieved honestly. You don't have to oversell to a client to make their dream a reality, although a little convincing and a lot of experience with ideas is always a plus.
What do you love most about weddings in Detroit?
Having a wedding in Detroit proper opens so many doors to options: unique places, historic landmarks, diamonds in the rough, beautiful seasonal scenery, which yields wonderful memories, and amazing photography. One piece of advice: Don't skimp on the photography!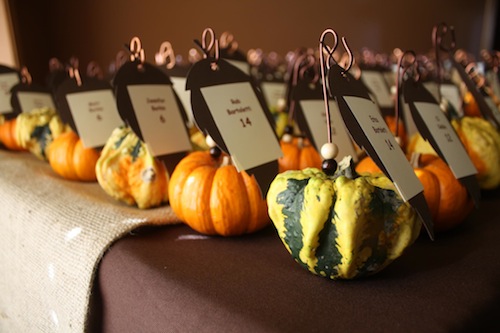 Any predictions for Detroit wedding trends in 2013?
More and more couples are becoming aware of the uniqueness and value of having a wedding in the city proper. I see that "trend," if you will, becoming more apparent. Most couples getting married today are excited about bringing a historical twist to their event, be it an old family church, a favorite place to hang out, or something unique about the city to show their guests. Detroit has so much to offer in that sense. We have it all in the palm of our hand. For many couples, having a wedding in one of Detroit's historic areas brings community and family back together to embrace the values of knowing your history and your families' humble beginnings.
If you could give one piece of advice to Detroit brides & grooms who are just starting out in the wedding planning process, what would it be?
My advice to all my couples is to remember that your wedding is about you and sharing your interests and lives with your family and friends! This ties in to another "trend" in wedding planning: Most of my couples are in the position of paying for their own wedding. There are very few parental "handouts" anymore. Not that they shouldn't have an influence on your day, but there are ways to incorporate both the old and the new. In fact, I encourage it! So this is your chance to throw the biggest party of your lives to date. I encourage you to share your families' interests in subtle ways, and make you day uniquely yours. Your wedding day is a day that will be talked about for years to come.
Thank you, Lynn!
Readers: Any aspiring wedding planners out there? What do you love most about planning and design?