Happy Valentine's Day from LoveintheD!
Below is one of my favorite first year anniversary photos taken by Ryan Southen Photography. I am not sure what we're doing for Valentine's Day 2013 but in years past, we have had dinner at Vicente's Cuban Cuisine, enjoyed a "home-cooked" lobster tail meal together at home (okay, okay, Sean picked up the already cooked meal from the store), and enjoyed spoken word poetry at the Max M. Fisher Music Center.
Yes, Valentine's Day is a "Hallmark Holiday" of sorts.
But I have to admit – it is kind of nice to be able to use it as a reason to get dressed up and go out to dinner or just to spend quality at-home time with a significant other. I happen to be the one in this couple who needs to work on making more time to spend with my loved one, and I make sure Valentine's Day is one of those days when (at least most of) the evening is set aside for Sean!
I found this unscientific online poll in which 66 percent of the participants believed that Valentine's Day is a commercial holiday, while 34 percent believed it is a romantic holiday. Where do you fall on that spectrum?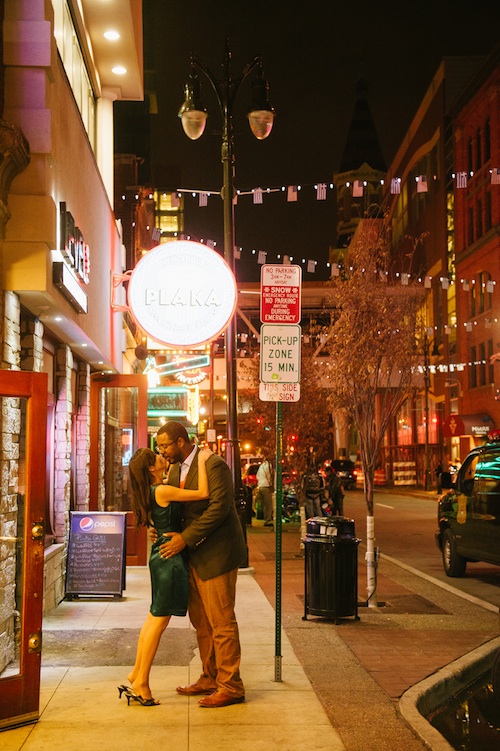 Photo credit: Ryan Southen Photography
Check back on LoveintheD on Monday for the next Real Wedding post!
Readers: What are you doing to celebrate Valentine's Day?