Are you excited? It's the first LoveintheD "real wedding" blog post! 
Mahima Mahadevan and Shane Bernardo are both activists and Detroit lovers. I am lucky to say that these two warm and passionate people are friends of mine (and Sean). Their interests and personalities were evident throughout their August 21, 2010 wedding weekend! Mahima and Shane followed three principles in planning their wedding: "We wanted to be resourceful and money-conscious, we wanted to minimize waste, and we wanted every part of the wedding to be unique and creative."
In addition to the ceremony and lunch reception at the Scarab Club, Shane and Mahima also arranged a trivia night, group bike ride, dance party on the rooftop of the Park Shelton, and kayaking trip on the Detroit River! Sean and I had a blast attending their wedding and a few of the fun post-wedding activities. Scroll down for more delightful details. Enjoy!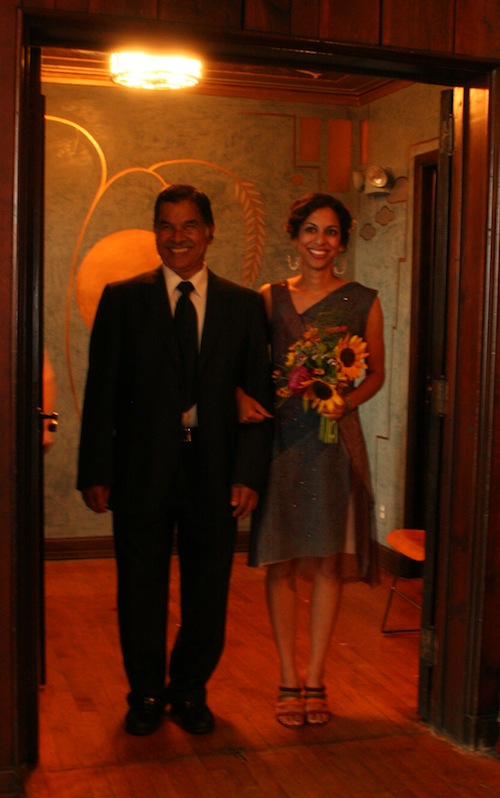 Photo credit: Charles Saadiq, Introvert Images, LLC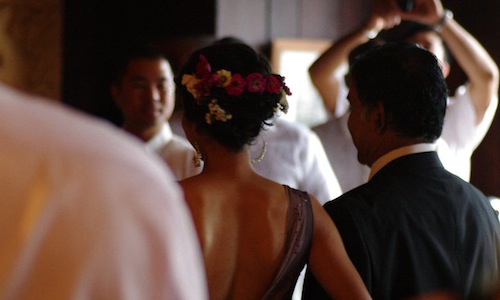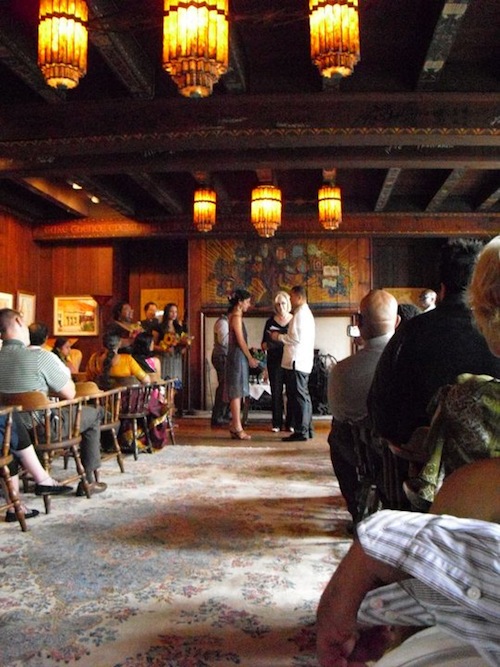 Tell me about your love for Detroit.
Mahima:  I feel our relationship grew out of our interaction with the city. I'm not sure we would have gotten together if we lived in another city!
Shane: I love Detroit's cultural identity as a creative, resourceful and resilient city. That history has helped define who I am as a person so I appreciate and connect with others (like Mahima) who identify with Detroit in the same way.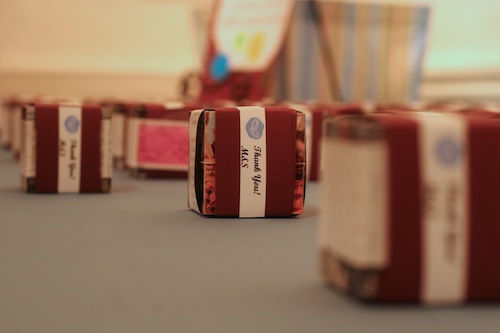 Photo credit: Charles Saadiq, Introvert Images, LLC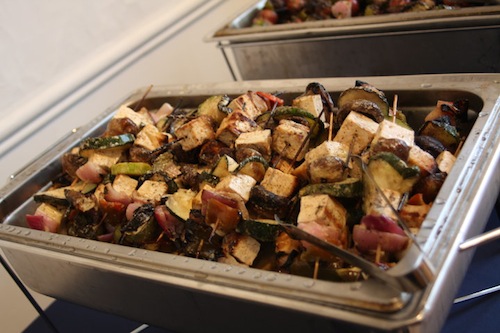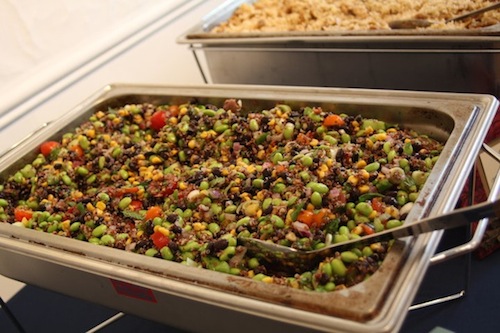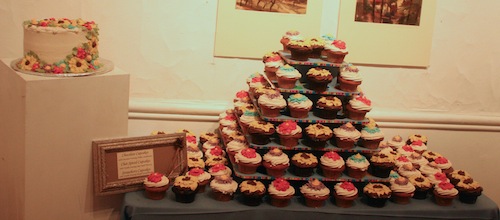 Photo credit: Charles Saadiq, Introvert Images, LLC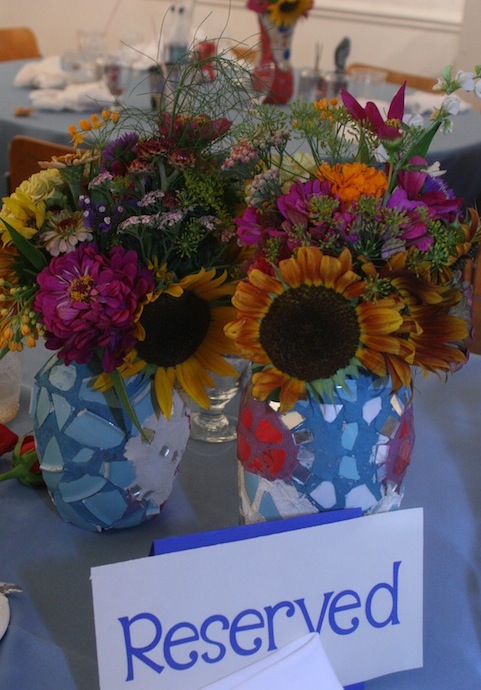 Photo credit: Charles Saadiq, Introvert Images, LLC
Venues: (Wedding Ceremony & Lunch Reception) Scarab Club Detroit;
(Evening Reception) Rooftop at Park Shelton
Photographer:  Charles Saadiq at Introvert Images, LLC
Caterer:  Detroit Evolution
Cake:  Sugar Kisses Bakery, Berkley
Flowers:  Greening of Detroit – through the "Grown in Detroit" collaborative
Favors:  Detroit cubes made by Shane!
Band:  5-piece Latin jazz band, Aaron Barndollar and Friends
Make-up:  Mahima's sister
Dress & Shoes:  Rachel's Place
Hair:  Curl Up and Dye
Wedding Planner:  Lynn Jovick at the Scarab Club
Outdoor tent, grill, dinnerware:  C & N Party Rental, Royal Oak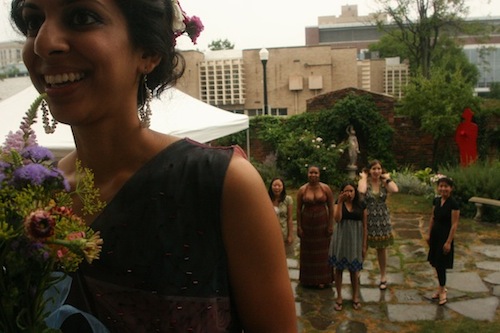 Photo credit: Charles Saadiq, Introvert Images, LLC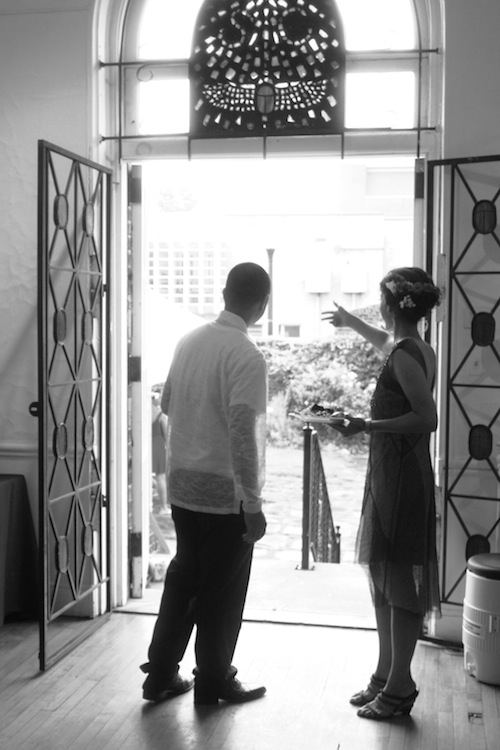 Photo credit: Charles Saadiq, Introvert Images LLC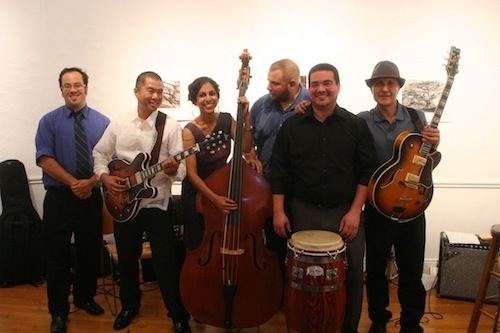 Photo credit: Charles Saadiq, Introvert Images LLC
How did you incorporate Detroit into your wedding? 
We planned a whole weekend of events for our guests to let them to experience firsthand why we love this city so much (and not think the casino was the only way to spend an evening).  On Friday, we had a dinner at Shangri-La and reserved the top floor (perfect for a group of 30).  After dinner, we planned a trivia night and feather bowling competition at Cadieux Café.  We opened this evening to all our friends and their friends to have a good mix of locals and out of towners getting to know one another.
For our wedding, we only looked at venues in the city and wanted to support a non-profit if possible.  The Scarab Club was the perfect find.  We used a local caterer that bought food from local growers.  We made our own party favors that displayed iconic images of Detroit on a handcrafted, wooden cube.  We bought native wildflowers for the centerpieces that were grown in the city.  Finally, we hired a band comprised entirely of local musicians.
After our wedding, we organized a bike tour of our favorite spots around the city. We rented bikes from Wheelhouse Detroit and biked along the Detroit River Walk, Earthworks Urban Farm and the Heidelberg Project.  We finished at Supinos Pizza in Eastern Market for dinner.  For our evening party, we asked friends to bring Michigan beer and wines.  On Sunday, we arranged a kayak tour along the Detroit River.  We rented kayaks from Riverside Kayak and toured the canals on the eastside of Detroit!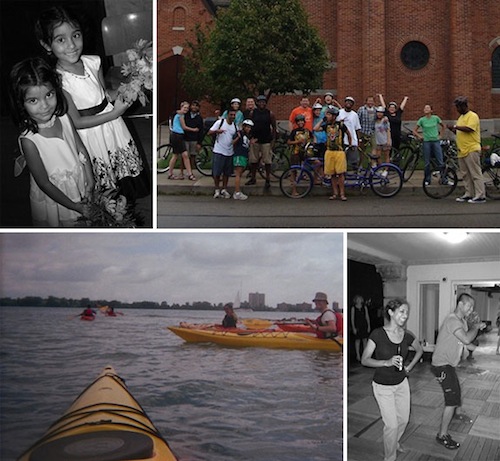 What socially or environmentally conscious choices did you make during the wedding planning process?
• For our invitations, we bought bulk cardstock and created our own design using the scarab image, and printed and assembled the cards.  We asked guests to RSVP online so we did not have to create an RSVP card.
• I bought my dress and shoes from a second-hand vintage store.  I had it altered from a local seamstress.
• We did not want any food to be wasted.  We took the leftover food trays from lunch and put it out for our evening party.
• We did not use any disposable dishware
• We made our own centerpieces.  We took second-hand vases and broken dishware and created brickolage vases.  All our friends who made a vase took it home as a keepsake after the wedding.  Check it out here! 
• Buying flowers directly from a local grower was much cheaper than going through a florist. In addition, this option was more sustainable because the flowers did not have to travel from afar. Plus, we wanted to support the local economy!
What was your favorite moment of the wedding?
Mahima: My favorite part was seeing the slideshow my friend put together.  I liked watching as the pictures progressed from us being individuals to becoming partners.  It really captured what I was feeling inside and the importance of that day.
Shane: I actually had two favorite moments of the wedding. One was seeing Mahima and her father at the end of the procession ready to walk down the aisle together. She looked absolutely radiant! The other favorite moment was seeing Mahima's close friend, spoken word artist and match-maker, Alana read an incredibly thoughtful and moving poem that she wrote especially for the ceremony.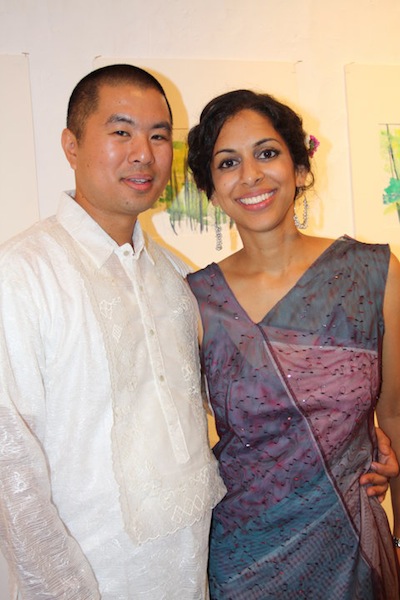 What words of advice do you have for those planning their own Detroit weddings?
Most likely, you're going to be inviting and hosting family members, friends and other guests from out of town that have never been to Detroit. This is your time to shine as an ambassador to this great city and counter a lot of the hurtful "murder capital", "blank slate" and "ruin porn mecca" narratives about Motown. Spend the extra time making your guests' stay one that they'll remember but also will encourage them to say good things about the city and the people living and working here.  Find them fun events and places to visit during their stay like renting a bike and take a tour of Belle Isle or the Eastern Market on a Saturday. Turn your wedding into one extended cultural experience that they'll remember long after your wedding is over.